Tender Offer Price may Suggest Losses for Moody National REIT II Shareholders
Have you suffered losses investing in Moody National REIT II? If so, The White Law Group may be able to help you by filing a FINRA Dispute Resolution claim against the brokerage firm that sold you the investment.   
According to their website, Moody National Companies is a full-service commercial real estate firm. The company says it's focused on "investment opportunities that offer long-term asset preservation as well as stable and predictable cash flows".   
According to the DI Wire this week, Comrit Investments 1 LP, a Tel Aviv-based investment fund has extended an offer to purchase up to 675,000 shares of Class A common stock and up to 25,000 shares of Class T common stock of the company at a price of $10.86 per share. Moody National REIT II estimates that its net asset value (NAV) per share is $19.45 as of December 31, 2022.  
Moody National REIT II, a non-traded REIT, has a portfolio of 15 hotels. The REIT noted previously in SEC filings that it was severely impacted by the Covid-19 pandemic. Shares were originally offered for $25 per share, but according to LODAS, a secondary market for non-traded investments, Moody shares recently sold for $6.60 per share.   
In April 2020, the REIT reportedly terminated its IPO and suspended its offering, distributions, and share repurchase program. 
Moody National REIT II – Risks of Non-traded REITs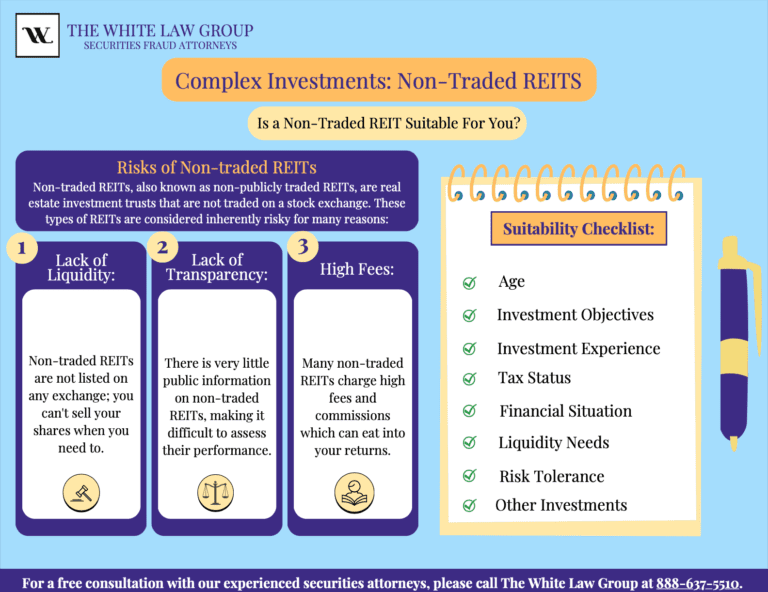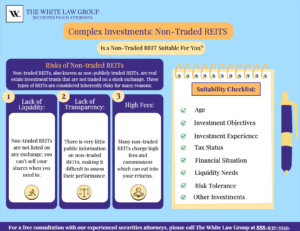 A real estate investment trust (REIT) is a company that owns, and in most cases, operates income-producing real estate. REITs own many types of commercial real estate, ranging from office and apartment buildings to warehouses, hospitals, shopping centers and hotels. Some REITs also engage in financing real estate. The REIT structure was designed to provide a real estate investment structure similar to the structure mutual funds provide for investment in stocks.   
Non-traded REITs are complex and high risk investments that are really only suitable for sophisticated investors. Your brokerage firm has a duty to perform due diligence on any investment. They must ensure that the investment is suitable for a particular investor considering that investor's age, investment objectives, income, net worth, and investment experience. Due to the current risk of devaluation of these REITs, its likely they are only suitable for wealthy and/or sophisticated investors.   
Liquidity Issues  
Non-traded REITs also face several liquidity issues due to their unique characteristics and structure. They don't trade on a public exchange like traditional stocks. As a result, if they try to sell the shares on a secondary market before the REIT's liquidation event, it is almost always at a loss. 
Due Diligence
Financial advisors have a fiduciary duty to put their client's needs ahead of their own.  If a stockbroker recommends an investment that is unsuitable for the client or fails to perform adequate due diligence on an investment, the advisor and his/her firm can be held liable for the resulting losses.   
The White Law Group continues to investigate the liability that brokerage firms have for unsuitably recommending REITs such as Moody National REIT II.   
If you believe that you are the victim of your financial advisor recommending a REIT to you inappropriately, please call the securities attorneys of The White Law Group at (888)637-5510 for a free consultation. 
The White Law Group, LLC is a national securities fraud, securities arbitration, investor protection, and securities regulation/compliance law firm dedicated to helping investors in claims in all 50 states against their financial professional or brokerage firm. Since the firm launched in 2010, it has handled over 700 FINRA arbitration cases.         
Our firm represents investors in all types of securities related claims, including claims involving stock fraud, broker misrepresentation, churning, unsuitable investments, selling away, and unauthorized trading, among many others.          
With over 30 years of securities law experience, The White Law Group has the expertise to help investors defrauded in securities and investment fraud attempt to recover their investment losses.   For more information, please visit our website, www.whitesecuritieslaw.com.        
For more information on the firm's investigation please see: 
Moody National REIT II Impacted by COVID-19 Pandemic   
Tags:
Moody National REIT II
,
non-traded REITs
Last modified: June 21, 2023