According to reports, investment scams that target members of identifiable groups, such as religious or ethnic communities, the elderly, or professional groups are referred to as Affinity Fraud. 
The criminals who promote affinity scams are often members of the group. They may enlist respected community or religious leaders from within the group to spread the word about the scheme by convincing those people that a fraudulent investment is legitimate and profitable. Many times, those leaders also become victims of the scammer's game. 
Because of the close community structure of these groups, it can be difficult for law enforcement officials to detect an affinity scam. Victims often fail to notify authorities or pursue their legal remedies and instead try to work things out within the group. This is particularly true where the fraudsters have used respected community or religious leaders to convince others to join the investment. 
Examples of affinity scams would be a  "Ponzi" or pyramid scheme, where new investor money is used to make payments to earlier investors to give the illusion that the investment is successful. 
Examples of Affinity Fraud:
Veterans Targeted in Affinity Ponzi Scheme
January 2019, Pennsylvania financial advisor Douglas Simanski was sentenced to 78 months prison after pleading guilty to charges that he defrauded clients through an alleged affinity, Ponzi-like scheme.  Simanski was reportedly charged with stealing from VFW Post 4315 in Ashville, Cambria County. He allegedly persuaded several members, some of which were veterans, to invest in a supposedly safe CD that would pay four percent interest. Simanski also allegedly promised a high-interest rate return in a low interest rate environment. Simanski's clients were reportedly working class, non-sophisticated investors. 
Simanski allegedly stole $3.9 million from approximately 27 of his brokerage customers and investment advisory clients, many of them retired or elderly. According to the complaint, Simanski allegedly told them that he would "invest their money in either a "tax free" fixed rate investment, a rental car company, or one of two coal mining companies in which he claimed to have an ownership interest."  
The advisor allegedly told the investors to write checks payable to personal bank and brokerage accounts he opened in his wife's name.  The complaint alleges that instead of investing the money as he promised, Simanski used the money to repay other investors and for his own personal expenses. Simanski was registered with Next Financial Group in Altoona, Pennsylvania from August 1999 until June 2016 when he was fired because he "sold fictitious investments and converted the funds for his own personal use and benefit."  He has numerous complaints filed against him according to his broke report.
Affinity Fraud Ponzi Scheme Targets Christian Investors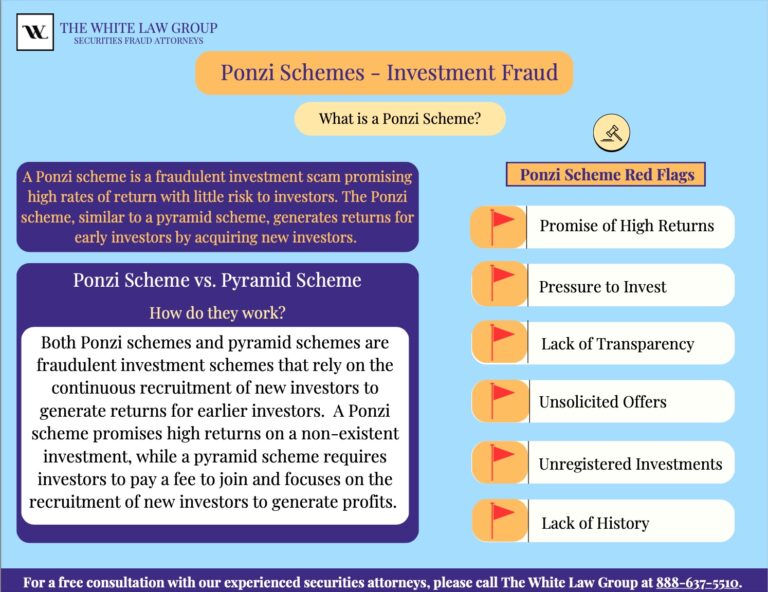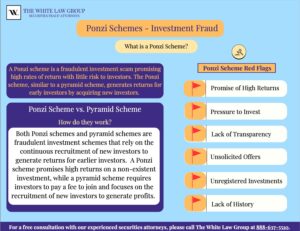 On November 3, 2021, William Gallagher, a former financial advisor from Texas, reportedly received a sentencing of three life terms in prison for orchestrating a Ponzi scheme worth $32 million. This Ponzi scheme specifically preyed upon elderly Christian investors who trusted Gallagher as their financial advisor for their retirement funds, only to discover that their savings had been obliterated. This sentencing follows the guilty plea of 80-year-old Gallagher in August 2021 to three charges related to the scheme, each carrying a life sentence.
In this case, Gallagher capitalized on his role as a long-standing talk radio host on three Texan radio channels, including one dedicated to Christian discussions, to target a Christian audience. Gallagher hosted "retirement planning radio shows" with religious undertones on all three channels. During these broadcasts, he encouraged listeners to contact his retirement-planning company, Gallagher Financial Group, Inc. ("GFG"), for personal meetings regarding retirement planning and "risk-free income advice."
In these meetings, Gallagher assured investors of generating guaranteed, risk-free returns of 5-8% annually and "lifetime retirement income." However, despite claiming to utilize various asset classes, investigations in 2019 revealed that Gallagher had purchased only a single annuity, valued at $75,000, from these proposed return-generating assets.
From January 1, 2015, to January 31, 2019, Gallagher collected nearly $30 million from individual investors through GFG. Rather than fulfilling promises by purchasing return-yielding assets, Gallagher deposited the funds into his controlled bank accounts and used the money to provide "returns" to existing investors, characteristic of a Ponzi scheme. Gallagher reportedly supplied investors with fabricated account statements showing profits, while simultaneously attracting new investors to sustain the scheme. All the while, Gallagher allegedly falsely portrayed himself as a licensed investment advisor, despite lacking the required state license.
Pennsylvania Man Defrauds Amish and Mennonite Community
in Affinity Fraud Scheme
In 2021, the FBI disclosed that a Pennsylvania man had been sentenced for his involvement in an affinity fraud scam that targeted 400 Pennsylvania Amish and Mennonite families, resulting in a loss of $59 million. The individual, Philip Elvin Riehl, worked as an accountant in Berks County, Pennsylvania. He reportedly claimed to have the capability to invest their funds in local businesses, promising substantial returns on their investments. However, Riehl lacked the necessary license to handle people's investments and conducted minimal research on the companies he lent money to. A notable instance involved channeling funds to a struggling creamery that eventually went bankrupt, leaving investors empty-handed. Initially, Riehl's alleged scheme was modest in scale, aimed at gathering enough funds to purchase a home. However, as word spread about his activities, more individuals expressed interest in investing. 
Because many victims had committed to long-term investments, they refrained from requesting their funds for years. Consequently, they received statements indicating their investments were performing well, even though the money had been funneled into failing ventures and had vanished over time. 
 

5 Tips for Avoiding Affinity Fraud:

 
New investors are tricked into investing in the scheme, meanwhile existing investors feel safe and secure. The fraudster almost always steals investor money for personal use. Both types of schemes depend on a stream of new investors.  When the supply of investors finally comes to a halt, the whole scheme collapses and investors discover that their money is gone. 
Never make an investment based solely on the recommendation of a member of an organization or religious or ethnic group to which you belong.

Do not fall for investments that claim to be "risk-free" or promise spectacular returns. If it seems to good to be true, it probably is.

Be cautious of any investment opportunity that is not in writing or if it is declared to be "confidential".

Never be pressured or rushed into a "once-in-a-lifetime" opportunity. Take time to do your homework.

Beware of Internet solicitations with "can't miss" investment opportunities.

 
FINRA (Financial Industry Regulatory Authority) is a self-regulatory organization that oversees the securities industry in the United States. If your broker has defrauded you, you may be able to file a claim with FINRA to seek resolution through arbitration. 
Having a securities attorney to assist you with FINRA arbitration is highly recommended, even though it's not mandatory. The intricacies of FINRA arbitration can be challenging to navigate, and a skilled attorney with expertise in securities law can significantly enhance your prospects of a successful outcome.  
The White Law Group can help you evaluate the strength of your case, draft a well-structured statement of claim that accurately presents your allegations of fraud and desired damages, and provide representation during the arbitration hearing by presenting evidence and making compelling arguments on your behalf. Additionally, an attorney can engage in negotiation efforts for a potential settlement before the arbitration process begins. Opting for a securities attorney ensures that your rights are safeguarded throughout the arbitration process, maximizing your likelihood of achieving a favorable resolution. 
Hiring a Securities Attorney

 
 The foregoing information is being provided by The White Law Group. The White Law Group, LLC is a national securities fraud, securities arbitration, investor protection, and securities regulation/compliance law firm with offices in Chicago, Illinois and Seattle, Washington. We represent investors across the country in claims against their brokerage firms. For more information on the firm and its representation of investors, visit https://whitesecuritieslaw.com. 
If you are concerned about affinity fraud, the  securities attorneys at The White Law Group may be able to help. Please call the firm at 1-888-637-5510 for a free consultation.
Tags:
affinity fraud
,
affinity fraud attorney
,
affinity scam
,
securities fraud attorney
Last modified: August 15, 2023